Healthy Kale Soup Weight Loss Recipe
July 24th, 2013
This healthy kale soup weight loss recipe is easy to prepare and makes a great meal. Soups are delicious, but choosing a healthy soup recipe for weight loss can be difficult with all of the varieties. Here is a healthy kale soup recipe.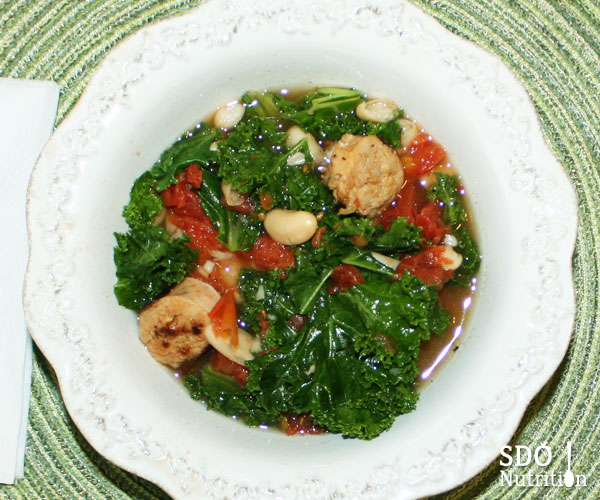 Kale soup has several health benefits and is loaded with powerful vitamins and minerals. Kale is high in antioxidant components such as phytochemicals and vitamins A and C, which can protect against certain types of cancer. With calcium and vitamin K, this healthy kale soup can help build strong bones. The combination of kale and beans make it a good source of fiber. Having high fiber in your diet can help lower your cholesterol.
So naturally, when I discovered this healthy kale soup recipe, I was excited to give it a try!
Kale Soup
Yields 6 serving
Calories: 171 Fat: 6.3g Protein: 11g Carbs: 12g Sodium: 331mg
Ingredients:
1 bunch Kale
1 clove garlic
Cooking spray
5 Italian style chicken sausage links
15 oz can low sodium chicken broth
15 oz can diced tomatoes
15 oz can white cannellini beans
Parmesan cheese for topping
Preparation: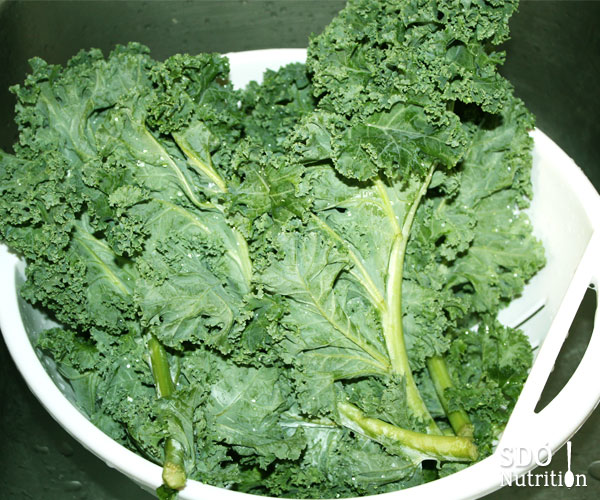 Rinse kale in a strainer, then chop, discarding thick stems. Put kale in a large pot with 4 cups of water and cook on high heat until kale is wilted (about 5 minutes). Strain all but 1 cup of water from the pot.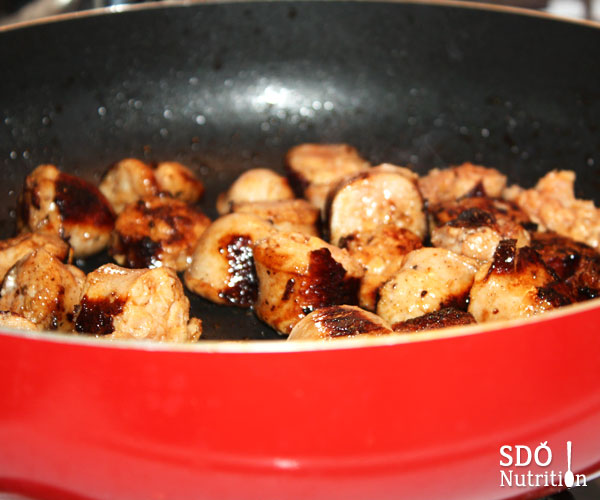 To cook sausage, use cooking spray, such as Pam, to coat a medium size pan. Chop 1 clove garlic and place in pan. Add chicken sausage at medium heat and cook until center is no longer pink. Remove from heat and cut each sausage link into thin slices. Set aside.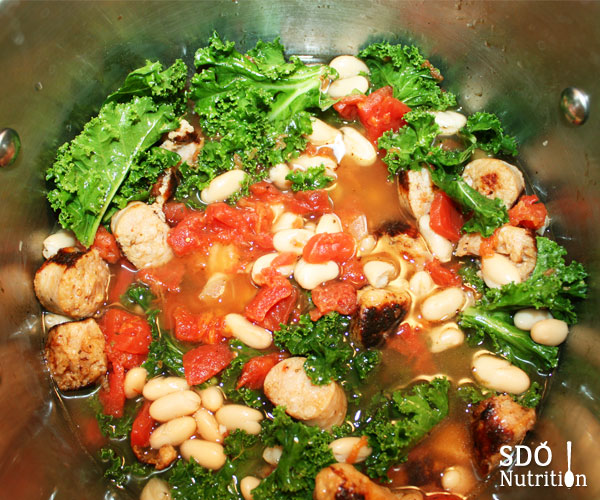 In the large pot with the kale, add chicken broth, tomatoes, and cannellini beans. Let simmer for 10 minutes, stirring occasionally. Add sausage and garlic, and keep on low heat for another 10 minutes.
Serve warm with Parmesan cheese sprinkled on top.
Meal Suggestion: Use 1 slice of pumpernickel bread for dipping.