Refreshing Butternut Squash Salad
October 8th, 2013
If you are short on time, but still want a filling meal, this refreshing butternut squash salad is your answer. It is high in fiber, protein, and has a sweet flavor.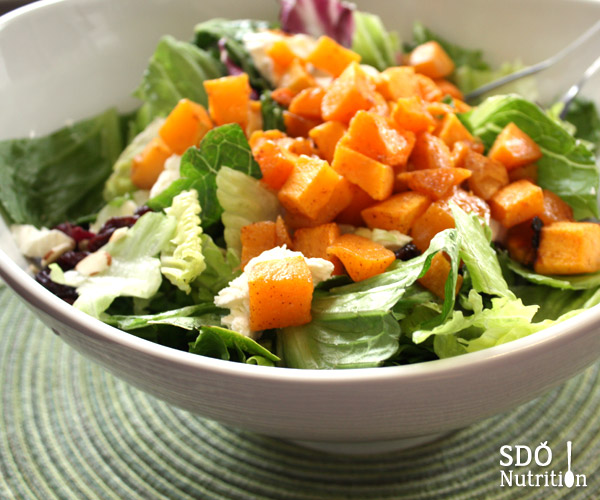 Refreshing Butternut Squash Salad (This is a slightly modified version from whippedbaking.com)

Yields approximately 4 servings
Calories: 250 calories per serving
Ingredients:
1 butternut squash, cut into cubes
2 oz goat cheese
1/4 cup dried cherries (you can use raisins if you prefer)
6 cups lettuce
2 tbsp extra virgin olive oil
2 tsp honey
1/2 cup maple syrup
1 tbsp cinnamon
1/4 cup almonds slices
Preheat oven to 350 degrees.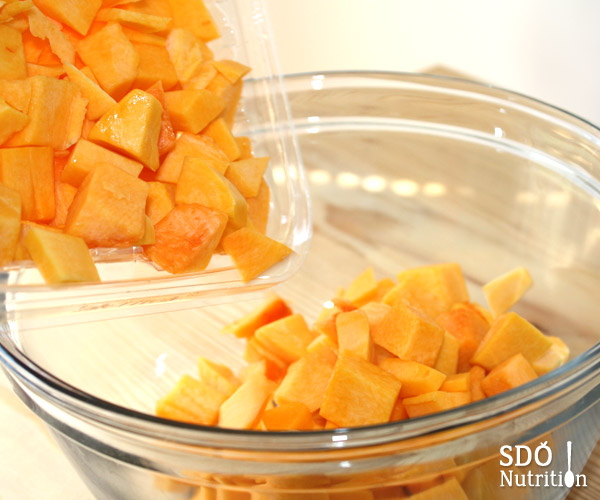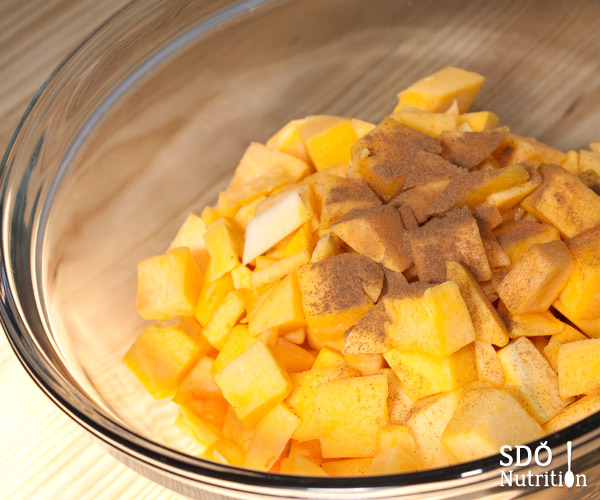 In a large mixing bowl, combined cinnamon, butternut squash cubes, and maple syrup.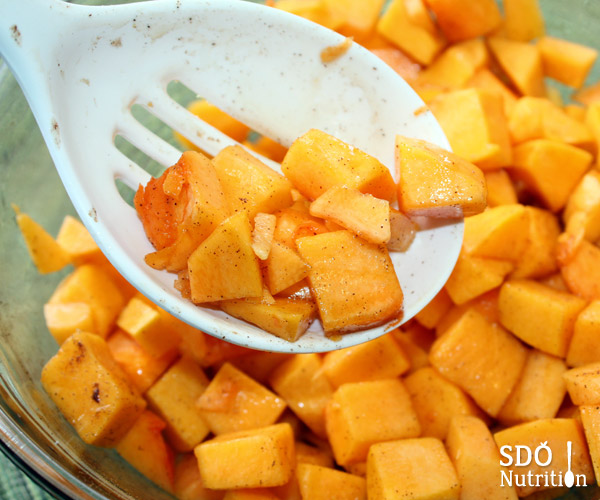 Stir until butternut squash is evenly coated with syrup and cinnamon.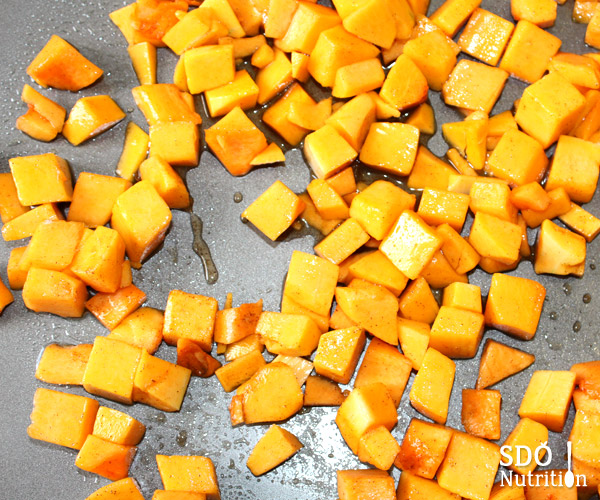 On a baking sheet, spray non-stick cooking spray such as Pam.  Spread the butternut squash evenly on to the pan. Place in oven and cook for about 20 minutes or until butternut squash is soft. Set the butternut squash aside and let cool.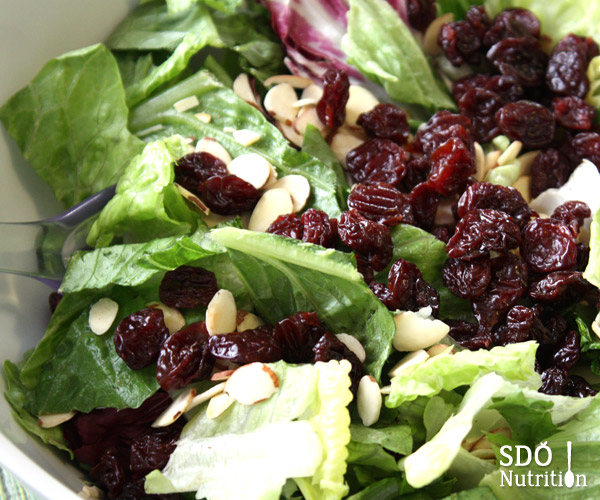 In a large salad bowl, mix together lettuce, dried cherries, goat cheese, and almond slices. Place the cooled butternut squash on top of the salad mixture.
To make the salad dressing, combine extra virgin olive oil and honey and drizzle over salad. If this salad has you in the mood for more, be sure to see my collection of 7 delicious summer salads that are easy to prepare and great for your health. Serve and enjoy!
Let us know what you think about this salad in the comments section below.