Simple and Fresh Bruschetta Appetizer
September 25th, 2013
Are you searching for a healthy appetizer for your next dinner party? This tomato bruschetta appetizer satisfies with a crunch and sweet taste that everyone will enjoy. Ditch the typical, high calorie cheese and crackers and try this simple and fresh bruschetta instead.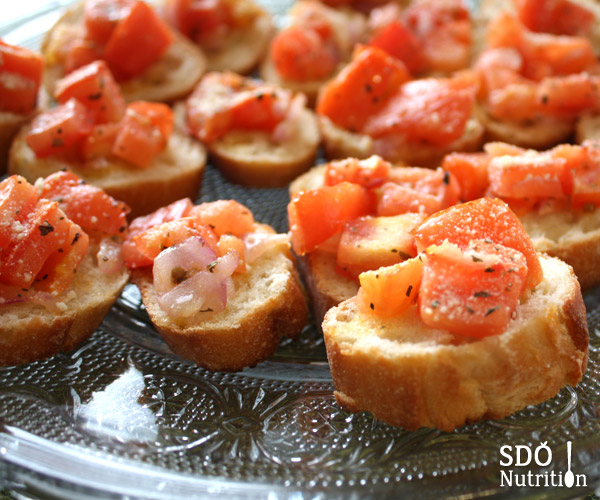 Simple and Fresh Bruschetta Appetizer
Yields approximately 28 pieces
Calories: 150 calories for 4 pieces
Ingredients:
1 French baguette
3 large tomatoes
1 small red onion
1 clove garlic
1 tsp dried basil or 6-8 fresh basil leaves chopped
1 tbsp extra virgin olive oil
1 tbsp Parmesan cheese
Preheat oven to 350 degrees.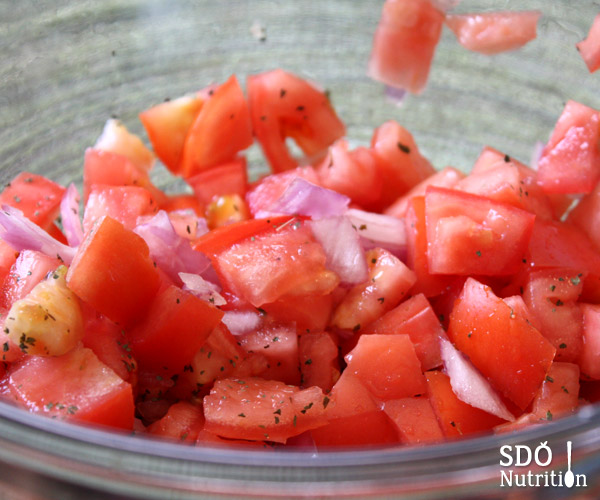 Chop up tomatoes, onions, and garlic, then place in small mixing bowl. Add basil and mix ingredients together.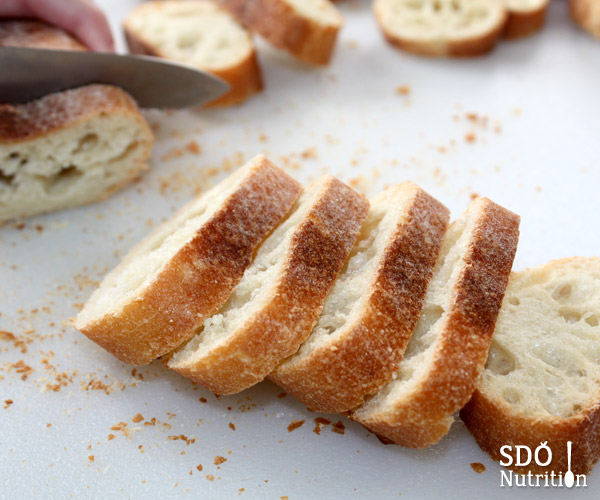 Slice French baguette into thin 1" slices, putting aside both end pieces.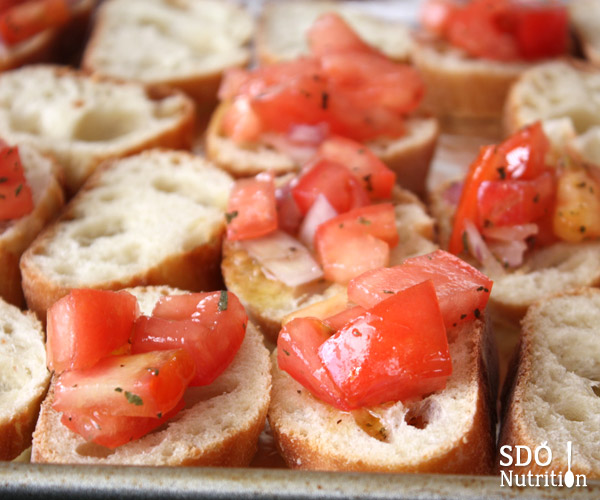 Cover a baking sheet with tinfoil. Place the slices of baguette on the baking sheet. Drizzle olive oil on each slice. You can use a brush to cover the tops of each slice with oil. Next place about 1 tsp of bruschetta mixture on each slice of bread and spread over top of bread.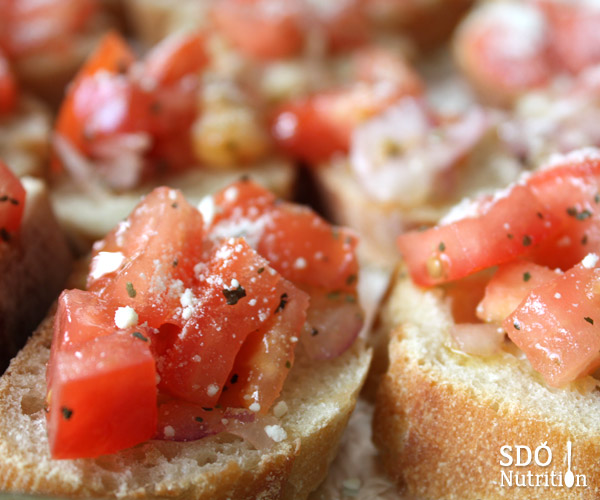 Sprinkle Parmesan cheese over the bruschetta before baking. Place bruschetta in the oven and back for about 10 minutes or until bread starts to brown and cheese is melted. Let cool before serving.
Give this simple and fresh bruschetta a try and let me know what you think in the comment section below. Enjoy!